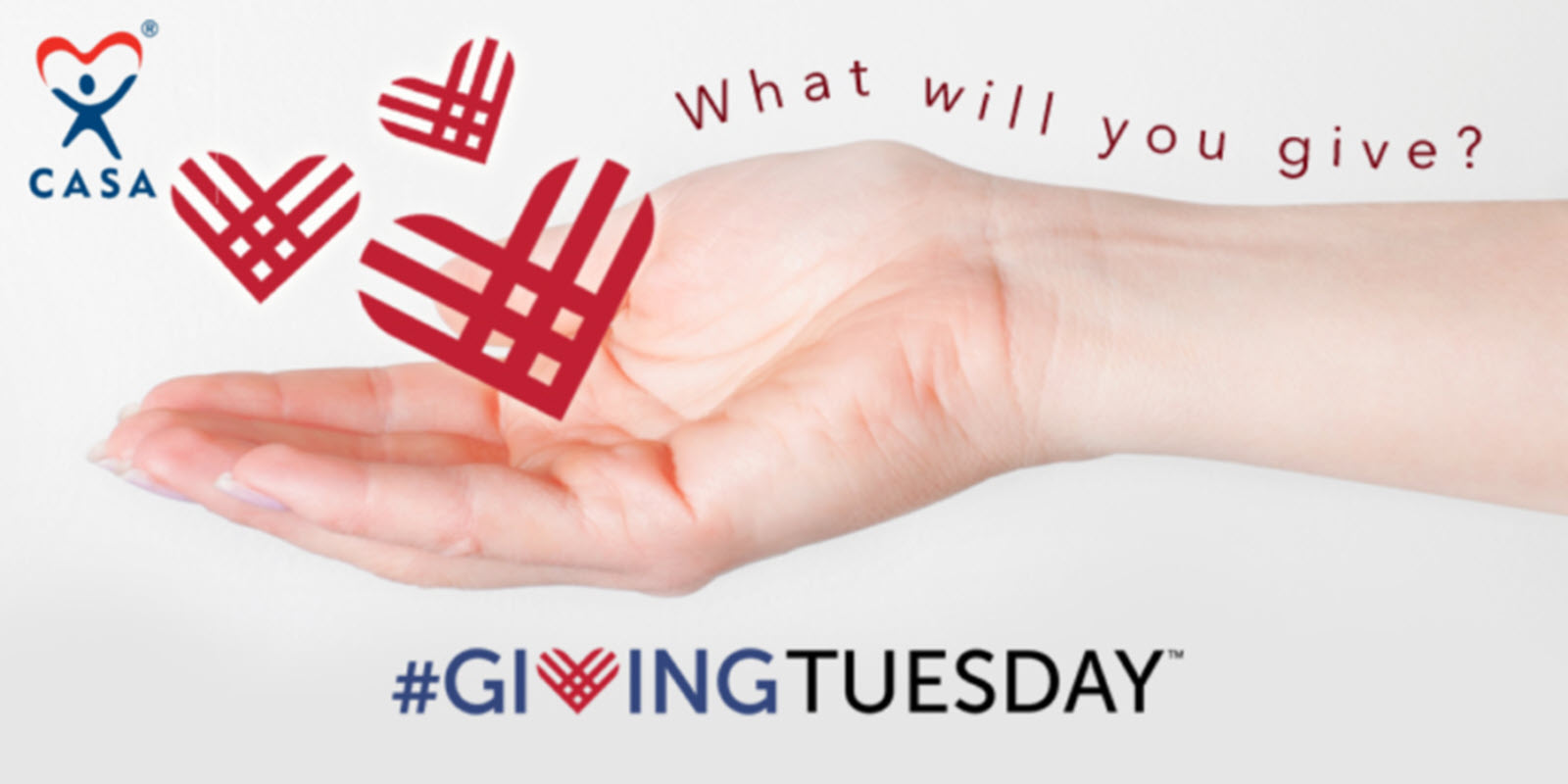 What if the whole world came together on one day to give?
In a world often divided, Giving Tuesday represents a global ritual based on joy, hope and acts of kindness that can create connections between all people.
Giving Tuesday isn't just about fundraising, it's about communities banding together and giving of their time, power, skills, expertise and resources.
Join us on December 3rd and give back in our hometown!
Give Time
By volunteering, you can give something back, make a difference to people around you, develop new skills, and learn more about issues affecting your community. The right volunteer opportunity can help you reduce stress, find friends, and even advance your career.
Give Your Voice
You've got the power and the passion to transform your community. By lending our voice to advocate for the causes are issues we care about, we can all be activists who affect the kid of change that makes our world a better place.
Give Dollars
Throughout our communities, non-profit organizations are working tirelessly every day to make a difference in our communities. Donate to a nonprofit in honor of Giving Tuesday.
Give Kindness
A seemingly small act of kindness has the power to inspire generosity that can permeate society and catalyze change.
Give Talent
Many non-profits are understaffed or operate on a small budget and can't afford the marketing, HR, technology, or planning resources that their mission deserve. Consider giving your skills to help a non-profit build a successful Giving Tuesday fundraiser.
Share Why You Give
When we share our generosity, we inspire others to give back too. Share how and why you're giving back on Giving Tuesday by posting your #Unselfie on social media. Also share on #MyGivingStory and you could win $10,000 for the non-profit of your choice.
#Give2CASANC #GivingTuesday #CommuntiesWorkingTogether