Amazon Smile
CASA of Natrona County is registered with Amazon Smile.
That means Amazon will donate 0.5% of the price of eligible purchases made through AmasonSmile to our organization!
How is this done???
Simply go to smile.amazon.com and select Court-Appointed Special Advocate of Natrona County as your charity.
Then, every time you shop with Amazon, remember to go to smile.amazon.com rather than amazon.com and a portion of your purchase will go to our CASA. 1/2% is not much, but it adds up!
Thank you for your support.
Click Here to go straight to the link.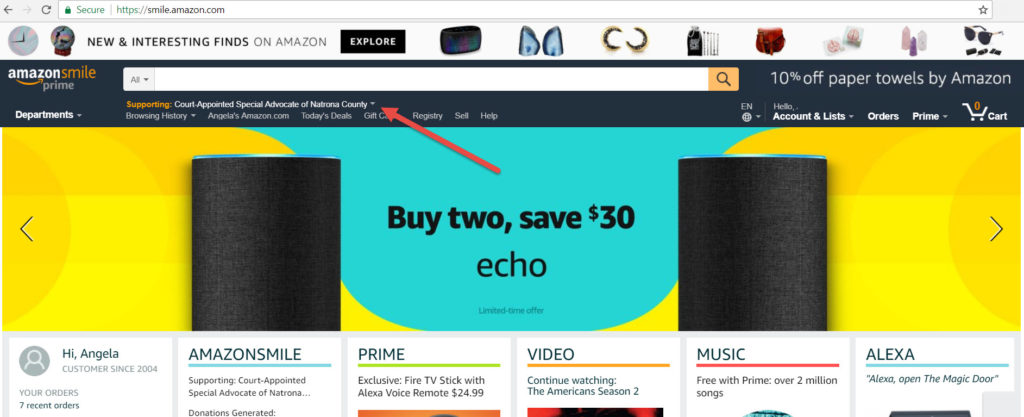 Smith's Inspiring Donations
Smiths Food and Drug will donate 0.5%  of your purchase total to CASA of Natrona County whenever you shop.
Signing up is free and easy!
1. Go to SmithsFoodandDrug.com/inspire
2. Sign into your digital account or choose "Create an Account" and fill in the information.
3. Link your Rewards Card to your organization:
Enter your organization's number GX612 and click 'Search', select the organization and choose 'Save'.
Then, every time you shop at Smith's with your Rewards Card, they donate 0.5% of your total order to our nonprofit.