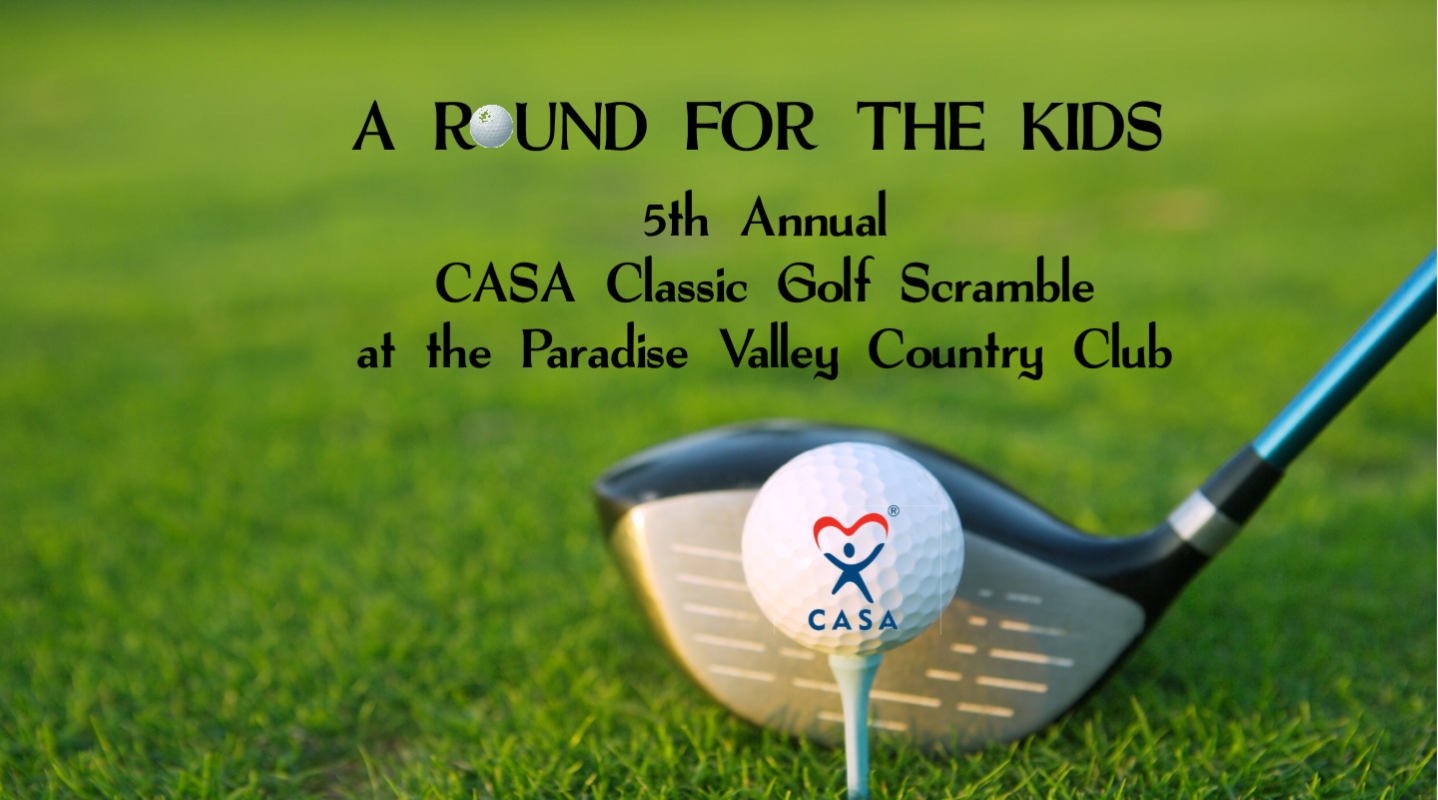 Are you tee'd off about child abuse? If so, I invite you to take part in the 5th Annual CASA Classic golf scramble to be held Friday, September 7, 2018 at Paradise Valley Country Club.
Not only will you enjoy a day of golf, it will be an opportunity to make an enormous difference for the hundreds of children who suffer through the despair of child abuse and neglect here in Natrona County.
CASA of Natrona County recruits, trains and supports community volunteers to advocate for a child's best interest when they are removed from their home and placed into the foster care system. A CASA advocate will fight for those children's rights and be their voice in this large system. They can oversee a successful ending to what might otherwise be a heartbreaking story.
Please join us for day of golf, followed by dinner and awards following play.
There are many ways you can participate:
Sponsors—Numerous level and types of sponsorships are available. Help us underwrite the expenses of the tournament and more proceeds go directly toward advocating for children in our program.
Donations—Donations of goods, services and gift certificates to be used in our raffle and hole prizes.
Attendance—Play a round of golf or just come join us for dinner.
Attached you will find Sponsorship Opportunities. Additional tournament information can be found on our website,
www.casaofnatraoncounty.net.
This tournament is open to all who wish to participate. Invite your friends, family and co-workers.
11:30 am—registration
1:00 pm—shot gun start
6:00 pm—dinner & awards
Top 5 places paid: Gross & Net
For the Sponsorship Packet and Team registration, please click the link below: